Inviting clients to the studio for their newborn session is such an exciting event for them and for me! The opportunity to meet your newest family member and capture the first portraits of little, squishy faces is a joy. In addition to photography services, I also have the opportunity to check in with families and ask how they feel about their car seats.
---
My studio is often one of the first outings my clients are taking with their newborn.
---
Fun Fact: I was employed by the "R" Us Brand for three years as a Metals Department Assistant Manager. I was in charge of assembling and displaying all car seats, strollers, play yards, swings and such for Babies "R" Us. I learned quite a bit before even having my first little one.
Car Seat Safety in Colder Months
My studio is often one of the first outings my clients are taking with their newborn. Educating them about car seat safety is something that I consider a part of my responsibility. I'm grateful to have the chance to support them as they learn the best way to care for their babies. Here are a few tips to keep your kiddos safe in their car seats, especially during the cold months.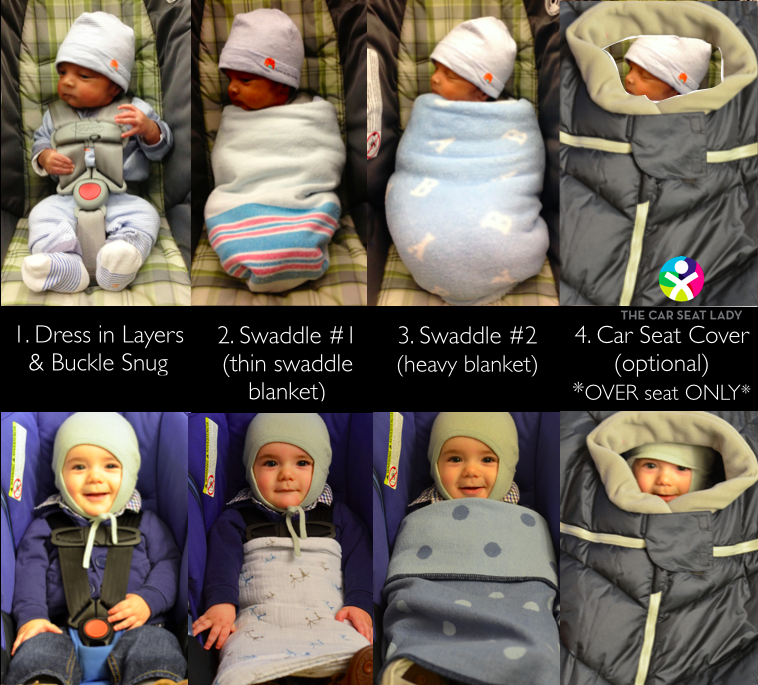 Children should always be dressed appropriately for the weather, but that may differ when they are traveling in a car seat. Coats can be hazardous in a car seat because they compress in a crash, causing the straps to become loose and ineffective. In cold weather, try dressing your child in several lighter layers instead of a single heavy coat. Blankets can also be used to keep your child warm and safe in their seat.
Use the backwards coat trick for big kiddos!
Dress your kiddo in thin, tight fitted layers. Get them buckled in and straps snug as you normally would. Here comes the magic.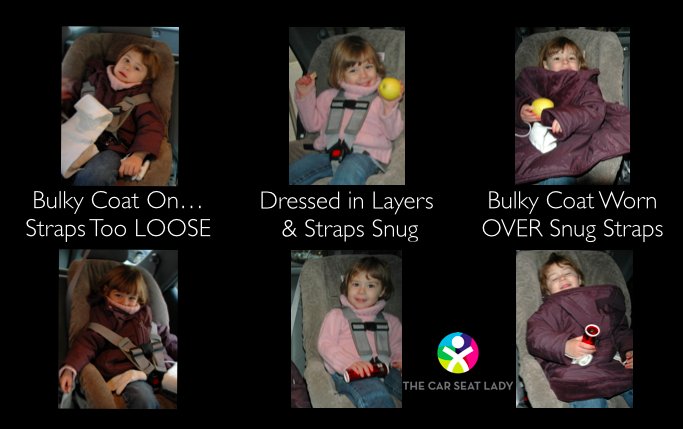 "After the straps are snug, have the child stick out their arms and put the coat on over top of the straps. You can tuck the coat along the child's chest to keep them extra warm. When the car warms up, the child can easily pull the coat off so they don't overheat." – The Car Seat Lady
Car Seat Resource
I am always quick to defer to the experts and make sure you have current and updated information. When I have questions about car seat safety, installation, or selection, I am quick to reference The Car Seat Lady. Her website has given countless nuggets of wisdom to parents and caregivers for years. She has definitely done the leg work on the topic! Check out her Winter Coats and Car Seats blog post for safety options, helpful videos, and more tips to make sure you feel confident with your baby on the go.
Does your kiddo's coat pass the Chalk Test?
Hi, I'm Kennisha!
I am a huge advocate of car seat awareness, specifically when it comes to using the restraint system properly and keeping your child rear-facing or in a booster for as long as possible.

Your trust in me to capture your memories will always be accompanied by my support of your parenting journey. I'm ready to help however I can.

Let me know if this info helps and always reach out with any questions!